Do please follow us on Twitter and LinkedIn for updates on new opportunities.
We are also happy to talk to potential associates and partners. Please contact us with relevant details.
Please visit the website of the New Economics Foundation for details of opportunities within the Foundation.
---
NEF Consulting is a social enterprise with a reputation for high quality socio-economic research, training, capacity building and consultancy. The consultancy arm of the leading UK think tank, New Economics Foundation, we help organisations in their transition to a new, sustainable and socially-inclusive economy, across the UK and internationally.
To work with us, you will be passionate about social change and sharing NEF Consulting's aims and values, and will have an interest in helping others to see the links between social, economic and environmental issues.
Your career development is important to us.  In exchange for your energy, enthusiasm and commitment we will give you, in addition to the agreed salary:
A range of benefits including 25 days holiday, free gym membership, contributory pension, cycle-to-work scheme and Employee Assistance Programme.
One-to-one support, mentoring and training to develop your skillset and career within NEF Consulting.
Dedicated training on core NEF Consulting methodologies.
Access to a vast body of knowledge, skills and resources through NEF and partner organisation networks.
Exposure to senior clients, industry stakeholders and thought leaders.
---
Current vacancies
For enquiries about any vacancies email recruitment@neweconomics.org or call 0207 820 6300.
Marketing Executive
£26,988-£30,163 per annum depending on experience.
28 hours minimum, London (fulltime is available)
We're looking for a talented, experienced and enthusiastic marketing person to help promote and generate leads for our consultancy and training services aimed at charities, local government and the private sector.
You will have at least two years' experience in a marketing role, preferably business-to-business and within a consultancy, training or professional services environment.
You will take responsibility for specific areas of marketing and for supporting our training programme and lead generation activities. Your day-to-day job will involve running email and social media campaigns, updating and developing content for the website, pre-qualifying incoming leads for consultancy, organising workshops, gathering client feedback and handling bookings for our training programme. A key part of the role will be supporting the business development process and reporting on lead generation and the sales pipeline.
This is an excellent opportunity to use and develop a wide range of marketing skills. You will be a valued member of our team, contributing ideas and, where appropriate, expertise.
As well as fulfilling the criteria below, you will have keen interest in NEF Consulting's work and markets in order to promote our products and services effectively.
The level at which you are appointed will depend on your level of experience. Benefits include 25 days' holiday, free gym membership, contributory pension or savings scheme, cycle-to-work scheme and Employee Assistance Programme.
If you have the necessary key skills and a strong commitment to our values, we would like to hear from you.
---
Deadline for applications: 9 am on 23 July 2018 (extended)
Interviews:  26 & 30 July 2018 – there will be an exercise.
---
To Apply
Please send your CV (as a Word document only) and a covering letter, to recruitment@neweconomics.org and the Equal Opportunities form downloadable below.  Your letter should refer specifically to how you meet our requirements for this role (see below).
Please complete and return the Equal Opportunities Form below with your CV and covering letter as a Word document (do not send as a pdf) to: recruitment@neweconomics.org
Equal Opportunities Form: Click here
NEF Consulting uses the recruitment services of the New Economics Foundation in full compliance with current data protection law.
---
Key Responsibilities
Consultancy leads/opportunities
Implement email and social media campaigns to generate leads.
Pre-qualify incoming leads for consultancy and bespoke training.
Register with relevant portals and monitor updates on open tenders, pre-qualifying and forwarding to the qualifying team.
Support Head of Marketing on bespoke/in-house training opportunities.
Co-ordination of production of participant packs for in-house training.
Update, check accuracy of and report on the sales pipeline.
Support for bid teams on proposals (proofreading, format checking).
Website and PPC advertising
Add and update content including:

Case studies on projects, using and updating the project database.
News items, writing articles based on projects and new services.
Ensuring all published reports are consistent with our branding.
Suggesting blogs and assisting, as appropriate, in the writing and editing.

Ensure accuracy of training pages and booking forms.
Monitor and report on Google Adwords, reviewing and updating key words and suggesting new campaigns.
Monitor and review for technical issues.
Report on Google Analytics to track performance on a monthly basis.
Newsletters
Write and send out quarterly newsletters to subscribers, promoting our work.
Contribute to internal NEF newsletter on NEFC activities.
Training programme: marketing, customer service and sales
Write and send out training updates, monitor and report on bookings.
Agree and publish calendar dates, book catering and venues/rooms, prepare packs, set up rooms and meet and greet participants.
Liaise with external and internal trainers to confirm dates and, where relevant, contracts are in place.
Manage all incoming leads and enquiries, in liaison with the Head of Marketing.
Process bookings, updating the bookings spreadsheet, and send out invoices and workshop information.
Handle general enquiries from participants.
Customer and client feedback
Send out client satisfaction surveys at project completion, capturing comments for use in marketing and reporting to the team.
Input responses from training evaluation forms, capturing comments for use in marketing, adding to the website and in email campaigns.
Send out, track and report on training and consultancy 'impact' surveys.
Contact database
Add and update contacts from training programmes and consultancy projects, coding as appropriate for segmentation purposes.
Monthly report on metrics.
Social media
Twitter and Linked In– maintain regular activity and run regular reports.
Events
Client and business development events – send out invitations, select venues and catering, and attend as required.
Speaker/promotional opportunities – research new opportunities, manage our presence (ie stands, speaker and promotional materials) and attend as appropriate.
Business development/networking opportunities – recommend external events within our target sectors for attendance by the team.
Handle media enquiries in liaison with the Head of Marketing.
---
What we are looking for
To apply for the role we request that you have, at minimum:
Second class undergraduate degree.
2 years of working within a related marketing role.
Excellent copywriting, proofreading, presentation and communication skills.
Proven digital and print marketing skills, including social media for business.
Proven website content management system skills including HTML.
Experience of email campaign management and email marketing systems.
Knowledge of design and print processes.
Some experience of media relations and event management.
Good, confident, customer facing and selling skills.
Excellent IT skills with intermediate proficiency in Microsoft Word, Excel, PowerPoint and Photoshop.
Keen eye for detail and quality in presentation with proven proofreading skills.
Capability to work under pressure and to deadlines.
In addition, it would be good (but not essential) if you also have:
Professional qualification in marketing (CIM or IDM).
Knowledge of WordPress, Dotmailer (or a similar email marketing system), LinkedIn Updates and Google Adwords.
Experience of marketing and selling training programmes.
Experience in managing sub-contractors to produce marketing outputs.
Experience of working on publications and with the press media.
Cultural fit:
We pride ourselves on our open and collaborative, but fast-paced working environment. It is important that you share the values and mission of NEF and are:
Both a strong team player and self-starter who enjoys taking initiative.
Able to think analytically and creatively.
Comfortable working across multiple projects, responding quickly to change and balancing attention to detail with meeting tight deadlines.
Able to form strong working relationships with people from diverse backgrounds.
Easy going and able to have a laugh in the office!
---
Our offer to you
Your career development is important to us. In exchange for your energy, enthusiasm and commitment we will give you:
A salary of £26,988 to £30,163 per year (FTE) dependant on experience.
A range of benefits including 25 days holiday (pro rata), free gym membership, contributory pension, cycle-to-work scheme and Employee Assistance Programme.
---
NEF Consulting uses the New Economics Foundation to manage its recruitment in compliance with the Data Protection Act
---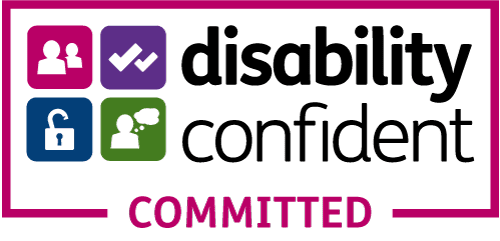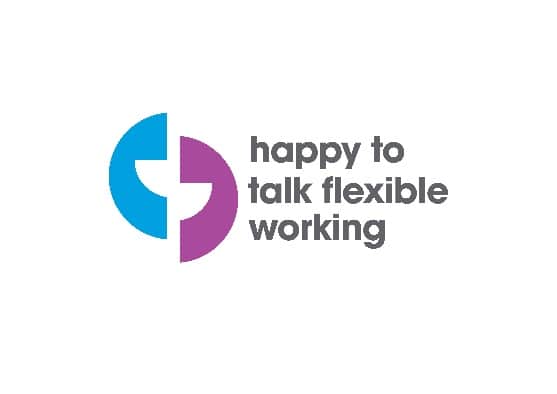 We recognise that people have commitments and responsibilities outside of work, therefore NEF Consulting and the New Economics Foundation support flexible working.
We are an equal opportunities employer and welcome applications from all persons regardless of their race, gender, disability, religion/belief, sexual orientation or age.  Appointment will be based on merit alone.
As users of the disability confident scheme, we guarantee to interview all disabled applicants who meet the minimum criteria for the vacancy.