For local authorities and public sector suppliers
LM3, Local Multiplier 3, was first developed by NEF as a simple and understandable way of measuring local economic impact. The model has been refined and improved based on work with all 26 local authorities in the North East of England, with over £3 billion of annual spending with 140,000 suppliers. This work formed an important step in influencing national procurement policy and areas of legislation such as Social Value Act and National procurement and sustainability policies.
Construction companies are using the model widely to measure social and economic value. Public sector organisations, such as TFL, are incorporating LM3 as a standard measure of added value.
---
What you will learn
We will show you how to use the methodology as a common language for a collaborative and objective approach to both demanding and demonstrating public value, for both public sector commissioning and private sector suppliers.
Public sector participants will learn how to incorporate LM3 as a standard measure of added value when considering procurement decisions.
Suppliers to the public sector will learn how to use the model to measure social and economic value and help the public sector with their procurement decisions.
A series of real case studies will be used such as examples from work with the 26 local authorities, Transport for London and major construction companies.
Practical exercises will teach you how to implement the methodology through procurement frameworks and across corporate structures.
---
Who will be delivering this training?
Graham Randles, Managing Director, NEF Consulting
Graham has spearheaded a strategic drive to apply market-leading methodologies for social impact assessment  t

o a wide range of applications, from national and international charities to public authorities and corporate reporting. Graham directed the development of the total contribution approach for The Crown Estate to value the economic, social and environmental contribution that the business delivers to the UK. Graham developed and delivered the Mayor of London's Green Procurement Code and major projects for CIPS (the Chartered Institute of Purchasing and Supply), Defra and WRAP (the Waste and Resources Action Programme). For more information click here.
Anke Winchenbach, Senior Consultant, NEF Consulting

With a strong background in triple-bottom line assessment and reporting, Anke's particular passion lies in socio-economic impact areas, including wellbeing measurement and Social Return on Investment (SROI). Anke has delivered workshops for organisations aiming to achieve ISO20121 and supported policy makers and businesses through practical advice on how to integrate sustainability into their day-to-day work and to improve performance. For more information click here.
Adam Wilkinson, Associate, NEF Consulting
Adam was responsible for developing the local multiplier model (LM3) to demonstrate an objective approach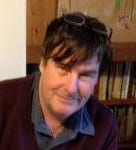 to public sector procurement and its economic impact in the UK through his work in Northumberland County Council, in partnership with the New Economics Foundation.  He has since established LM3online and the Procurement Cupboard. Currently he is working principally with large suppliers following an extensive reanalysis of public procurement practice. For more information click here.
---
Dates and venue
This workshop is likely to run from 2 pm to about 5.00 pm.
For more dates, and to claim a subscriber discount, sign up for updates here.
Prices for courses from 2018
Standard price                                £195
Registered charity price               £165  
All courses are subject to U.K. VAT.  Fee includes refreshments, as well as training materials.
We can run in-house training at your offices for a group or we are happy to give one-to-one short sessions in our offices.