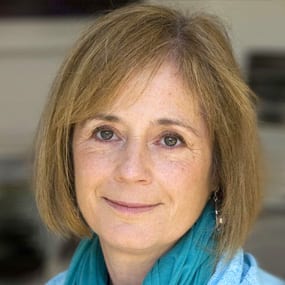 Head of Marketing
T: + 44 (0) 207 820 6352
E: mary-louise.nash@nefconsulting.com


Mary-Lou joined NEF Consulting in 2013, on a part-time basis, to help build its external image, market its services and develop its communications capabilities. She is responsible for development and implementation of the marketing strategy and for overall management of  the training programmes.
Mary-Lou was a marketing and communications consultant, trainer and coach for over ten years.  Previously, she was Marketing Director for a management research publishing and events company and Senior Marketing Manager for the academic, professional and business publisher, Chapman & Hall (International Thomson Publishing). With twenty years working within the publishing industry, ten were at senior management level.
A long-term consultant on government-funded dissemination and communications programmes across the construction sector, Mary-Lou has also advised on marketing strategy and implementation for not-for-profit organisations and publishers. Much of her work has focused on either setting up new ventures for large organisations or helping small businesses grow. Larger clients have included CIPD, WRAP, Davis Langdon Management Consultancy (now part of Aecom), British Standards Institute (BSI) and EMAP (Construction News and Health Services Journal).
Mary-Lou was co-author of NEF Consulting's report for the Prince's Trust evaluating the impact of the Trust's programmes over the last ten years. Editor and content developer of magazines, newsletters and websites, Mary-Lou also worked on the publication, The Social and Economic Value of Construction: The Construction Industry's Contribution to Sustainable Development by Professor David Pearce OBE for the Construction Industry Research and Innovation Panel (2003).  She has been a speaker on newsletters for charities and not-for-profit organisations and judged newsletters for the MemCom Awards (for membership organisations and charities) two years running.
A Fellow of the Institute of Direct Marketing, Mary-Lou has an MA in English and has completed university courses in law and psychology. Additionally, she completed a management development programme at Ashridge Business School.
When not working for NEF Consulting, Mary-Lou still advises organisations on marketing and publishing and coaches people on writing for business purposes. She has studied, and has qualifications in, various design disciplines including typography, book, garden and interior design.
Recent project experience
Mary-Lou's acts as advisor to, and becomes involved in projects where her skills and experience are appropriate.  Examples include:
The Prince's Trust 40-year review – co-authoring of the NEF Consulting report and working with the Prince's Trust on communications.
Infographic design management for the Sustainability Development Unit (SDU), funded by NHS England and Public Health England.
Infographics design management for Balfour Beatty annual impact assessment 2015.
Advice on content for and design management of case study report for Health Exchange.
Training experience
Mary-Lou has developed and delivered a range of training and coaching programmes prior to joining NEF Consulting where she is responsible for managing the training programme.