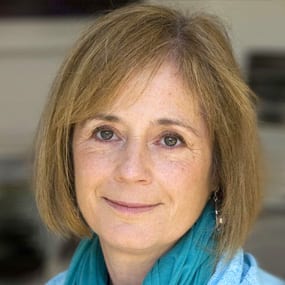 Head of Marketing
T: + 44 (0) 207 820 6352
E: mary-louise.nash@nefconsulting.com


Mary-Lou joined NEF Consulting in 2013. She is responsible for development and implementation of the marketing strategy and for overall management of training projects and programmes.
Before joining NEF Consulting, Mary-Lou was a marketing and communications consultant, trainer and coach for over ten years. A long-term consultant on government-funded dissemination and communications programmes, Mary-Lou also advised on marketing strategy and implementation for organisations including an industry think tank, publishers and professional membership bodies. Previously, she was Marketing Director for a publishing and events company.
A Fellow of the Institute of Direct Marketing, Mary-Lou has an MA in English. When not working for NEF Consulting, Mary-Lou still advises organisations on marketing and publishing. She has qualifications in various design disciplines including typography, garden and interior design.
Recent project experience
Mary-Lou's acts as advisor to, and becomes involved in projects where her skills and experience are appropriate.  Examples include:
Training experience
Mary-Lou has developed and delivered a range of training and coaching programmes prior to joining NEF Consulting where she is responsible for managing the training programme.